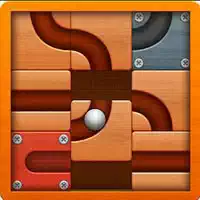 Are you a little bit puzzled?

Everybody loves solving puzzles — so much that they keep us awake at night! Just because we want to crack another mystery…

Puzzle games are extreme fun — especially when you are bored or tired of all other types of games.

This type of online games stimulates your brain (and don't let the zombies eat your brain, though!).

Collecting rows of falling jewels that sound fantastic or earning points or or solve Mahjong is one of the most loved puzzle games.

Use your brains to become even smarter! Or help Bob Snail go through numerous levels.

Up, up and away!

Our site offers more than 120 puzzle games.

Alas! That's not all we have — we're only getting started!

Come join us for hours of endless fun!