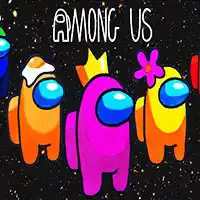 Games with a Multiplayer mode: which are those?
This isn't the genre, this is a characteristic of a game: two or more gamers can play simultaneously. What it is – a snake, car ride, building your kingdom, or playing billiards – doesn't matter that much. If this game can be played by more than one – consider it attributed to this description.
Sometimes happens that your friends visit your place. And in order to entertain them, you have to have such a game that would give the possibility to play for multiple people. If you don't have an Xbox or PlayStation alongside – you may be perfectly saved by those online free games that we have on our site.

Our site is full of online free Multiplayer games
'Bomb it' is about personalizing your bomber before start throwing bombs in all sides to kill as much. "Madalin Stunt Cars 2" will give you the feel of speed on the tips of your fingers. 'Billiards' is a totally classic version of the eponymous game that you can entertain during long hours. Or act as both players at the same time shifting places: win-win situation at all times is guaranteed. 'Kawai Run' parts 1 and 2 give you a possibility to run long and far, one after another, trying to beat the length record.

Play online free Multiplayer games and learn their features
- Many players (more than 1) at the same time or one after another
- Real fun on one gaming place for multiple people at once.