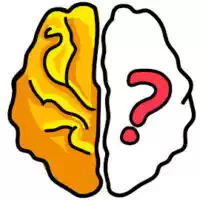 Brain online free games are not about investigating the look of a brain or a person or animal. They are about the development of the brain activity of a player by fulfilling some gaming tasks:
• at doctor's
• escaping
• freeing animals/people from captivity
• trying to balance things to avoid them to fall
• endless runners or riders, which are all about concentration of attention to avoid bumping onto obstacles
• make objects flip perfectly
• going through puzzling levels (the most known series of such games are Fireboy and Watergirl, as well as the Wheely)
• digging earth
• rolling balls into correct directions
• drawing lines in a correct manner to slide objects and liquids
• exploring the physics of solid and liquid objects, and other online free games.

Some part of those online free games is very demanding to the speed of reaction and wittiness of a gamer, requiring high concentration of mind, attention, and agility. For instance, the "World's Hardest Game" is a pure concentration of mind-blowing insanity of hardness, which will require from a gamer his or her complete concentration and steel nerves, as there will be re-launches over and over.