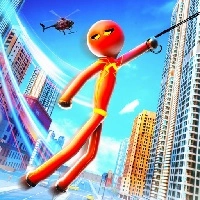 What are Arcade games?
This is the most widespread genre of games. They are distinguished by their simplicity and almost always the linear development of the story. They are basically short-levels games that can be of any origin and almost every genre, starting from shooters and racers, to floor jumpers, items balancing or collecting falling objects.

Features of playing online free Arcades
- the first and foremost Arcade games feature is operating a moving object in a moving or still environment to reach a goal of the level. That's why such games as 'Dress-me-up' are not arcades
- their biggest flamboyance was somewhere in 1975…1985, having been declining since then with fast remissions and further declines – and this was the biggest development of gaming salons all over the capitalist world. So highly likely that the term of their name itself was born in those salons
- for lovers of any sort of action – here you have to DO something to pass the level, not just operate with still objects or people
- the second biggest feature is an addictive gameplay, from which it is so hard to restrain oneself.

What are we offering in Arcade games?
Several hundreds of games make it impossible to name all of them. Spiderman, Mario, GTA, Angry Birds, Frozen, Bob Snail, Batman… – with all their variety, these make only a humble part of ones you can try to play on our site.