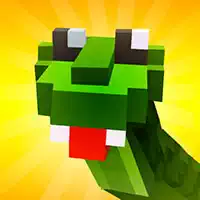 What are 3D games?
With the onset of Avatar movie made in super quality 3D, previously unavailable for any other movie, the gaming industry also caught this trend, making 3D games. So what are they? These can be basically any game made in 'augmented' volume on your 2D screen of a mobile phone. Playing it, you are able to turn the screen in a way to see, as the surrounding environment is moving around your hero, which is often centered. Most often, playing 3D games you realize that the plot is revolving around its hero – how it acts, what fun it does and shows to you, and how it evolves (if it evolves).

Features of online 3D games
- the most part of them is endless
- they don't have a sophisticated plot and can be restarted or give you a try over and over, sometimes limited in time to another life
- they often include 2D mini-games inside of the main shell (Talking Tom is the brightest representative)
- you don't actually need to have a 3D display on your device to play them – they emulate the 3D using the ability to look around and move the angle of the camera. Often they do it without any user's assistance. For instance, when you ride along the track and turn – the camera moves with your avatar automatically, plunging you into 3D.

What we offer in 3D games online
The most known representative of this genre is Talking Tom – and there have occurred many variations of this game up to now (including Tom And Its Friends). In addition to it, you can grow and watch your kitten in Cat Simulator, basically only enjoying it being cattish and nothing more. However, there are action online games made in 3D too, like Lego DC Mighty Micros, Moto Trials Industrial, or 3D Speed Fever. Sports bikes, cars, and all sorts of racing with other avatars make the hugest percentage of this type of free games because they have many features to demonstrate you a beautiful 3D.